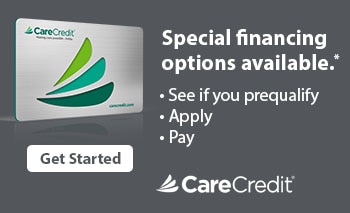 Click the link above to apply
Opalescence (in-office) Jump start your whitening with a dentist-supervised, in office teeth whitening procedure. Fast and effective, our in-office whitening is your answer to an absolutely brilliant smile in a hurry
Offers a brighter, whiter smile after just one appointment.
Dentist-supervised, in-office procedure is fast and effective.
Venus White Max contains potassium nitrate which helps decrease sensitivity associated with bleaching.
Now only $550, normally $750!!! Offer Expires 05/31/2023
Opalescence (Take-home) Professional results—to go
Opalescence Go is the professional alternative to over-the-counter whitening options. It's a simple, fast, and great-tasting way to start a whitening treatment or for whitening touch-ups. With no impressions or custom trays necessary, Opalescence Go is ready to use right out of the package!
Opalescence tooth whitening gel contains PF (potassium nitrate and fluoride)
No impressions, no models, no lab time
Sleek and comfortable; adapts to any smile
Discreet, clear tray material
10% (wear 30–60 minutes for 5 to 10 days) and 15% (wear 15–20 minutes for 5 to 10 days)
Melon and Mint flavors
ONLY $125, normally $150!!! Offer Expires 05/31/2023
Botox is a nonsurgical, physician – administered treatment to help smooth out stubborn lines. Treatment takes less than 10 minutes, there is no down time, and the effect should last from 3 to 6 months. Whether you're trying Botox for the first time or you're a seasoned pro, you will love both the experience and results you see after a visit to Dr. Leone-Renne's office.
BOTOX SPECIAL:
Receive 20 units for $299!! (Normally $360). That's a 15% SAVINGS!!
Offer Expires 05/31/2023
Take advantage of our "Referral Program"
*Refer a friend or family member and receive 15% off one procedure of your choice!!